Growing off the beaten track
This article is automatically translated using Azure Cognitive Services, if you find mistakes, please
get in touch
Earlier this year I was approached by Maarten Goet (Chief Ninjacat) and Nick Sonnevelt (Security Business Lead). Whether I would find it interesting to join wortell's new security team. Wortell Enterprise Security was created in mid-2019 and the number of customers is growing enormously. They were looking for an extra pair of commercial hands that could eventually take over Nick's duties. For this I would step into the role of Solution Sales, someone who can talk to both technical and business. As Solution Sales I focus on a specific topic, in this case security, and inspire customers to use our services.
A new challenge
I had already had a number of conversations within Wortell, both with one of our career coaches and with our sales coach. After working as an inside sales for 3 years, I was ready for a new step and wanted to challenge myself again. Then it is very nice to sit with an employer like Wortell. You get handouts on all sides to talk to people. A plan is also really being made to take you where you want to go.
Initially, I wanted to take a step towards account manager. For example, I had a number of accounts in my name with which I could develop myself. Then Maarten and Nick came up with their question. And now, six months later, I haven't regretted a moment. It is a challenge to really fully delve into a subject that you didn't know much about before. At the moment I'm not at the level I'd like to be at, but a lot has happened in the last few months and I've learned a lot. Not only COVID-19 was a challenge, but also to bring a new proposition to the market and inform everyone internally about this service. What is striking is to what extent Wortell is ahead of the market and that customers can still learn a lot about Microsoft Security. A good example of this is the situation that came into play during the first wave.
Our customers suddenly had to work from home, which entailed an important question; "how am I going to give these people employees a workplace? Perhaps more importantly, how do I make sure it is safe?" Before that, employees were always safe in the office in a secure network, where security products protected the network from attacks. Now these people were sitting at home, outside the security of the office. It has given me a huge amount of insight into what companies need to do to protect employees and data. But also how we do this with the Microsoft products and how we use our services to completely unburden those organizations in addition to supporting them. Security is managed for our customers and they no longer have to lie awake. I hear regularly from different sides: you are really different from the traditional parties.
Growing together
Another side is that you have to deal with another part within Wortell. Colleagues you never knew before and who didn't really know Wortell. Our security team used to be at another location in The Hague. Now six months later we have a beautiful Security Operations Center in Gouda. To get together with your colleagues and hear what they are doing is really an eye-opener. They are literally busy with the customers 24/7 and if something happens, even if it is afternoon in the night or on Friday evening, then everyone goes back to work and there is a switch within an hour. Everyone always wants to help, in any way.
Since I started, there have been several major attacks. To then hear how the switch is made, that really gives a kick. In addition, there is (more than) enough laughter with each other and a lot of learning. For example, there are monthly knowledge sessions in which we discuss a different theme every time.
It is typical wortells that people are also given the space to develop further. In the meantime, you can see that the theme Secure. is growing enormously, not only by the new customers but also by the new services that are being developed.  For example, we employ ethical hackers who perform pen tests or start red teaming.  At Red teams we carry out an attack on the environment of the customer, where we see if the defensive team can stop the red teamers.
Far from finished
I'm far from done here. Not only with Wortell but certainly not with the theme Secure. and our Managed Detection and Response service. Wortell is an employer where you as an employee get huge opportunities. That doesn't mean everything's going to blow up. If you take the initiative to indicate what you want and you are willing to invest in yourself, then a lot is really possible. Look at me. Started as an inside sales and now has the opportunity to further develop myself into a topic that is growing enormously and is still developing itself. Security changes by the day. That way you'll be safe today, but tomorrow you'll be behind again. The combination to both have the opportunity to grow as a professional and to work within a theme that is still new to the organization is the reason for me to stay here for a while. I am very much in my place here and I always get energy to start a new day and start doing beautiful things again.
The last few months have flown by and I've been working on everything. Marketing, making quotations, talking to the team about new developments and how we can respond to them, being in touch with Microsoft to position ourselves as well as possible and also laughing a lot with each other. All this makes Wortell the ultimate employer for me.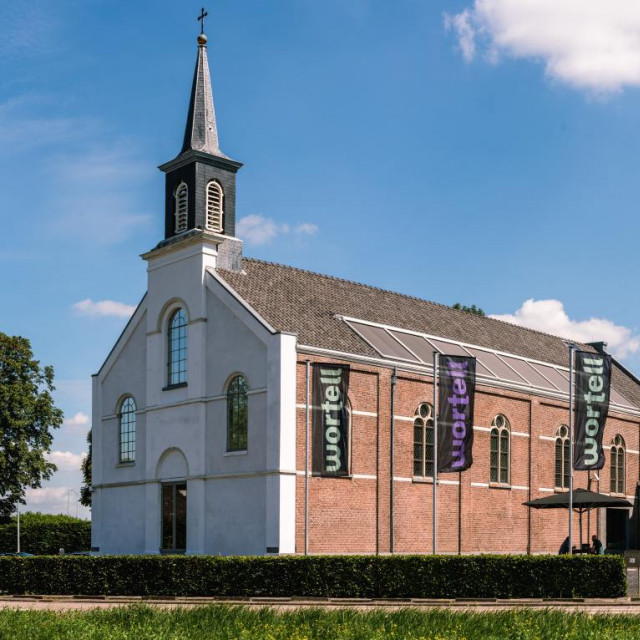 Also working at Wortell?
View the vacancy and start as inside sales!