Microsoft Flight Simulator 2020 running in Windows Virtual Desktop
(EN)
I usually design and implement Windows Virtual Desktop environments for customers to provide them with Published Applications and Desktops from the Cloud, the serious stuff. But occasionally I like to use that same WVD for some fun stuff as well!
If you did not see it before, previously I ran the Command and Conquer Remastered Game inside WVD.
And recently I also performed an experiment with running and using a WVD Windows 10 Multi Session Desktop from within Minecraft!
Although the Command and Conquer Remastered game leverages the GPU as expected and ran pretty smooth it was not a super graphics intensive game. So, with the release of Microsoft Flight Simulator 2020, it was time for another fun experiment!
How well does Microsoft Flight Simulator 2020 perform on a GPU powered Windows 10 machine published by WVD?
For this experiment I went all in and deployed the NV24 Series VM inside my GPU host pool, just because I could! This series contains 24 vCPU's and 4 dedicated Nvidia M60 GPU's, but based on the requirements of the game, a NV6 should also be sufficient.
To start installing Flight Simulator I went to the Microsoft Store and signed in. Upon purchase and installing I ran into the error below. The VM was deployed with a default OS disk size, which is not enough for the Flight Simulator 2020 install, so I had to resize the OS disk first :)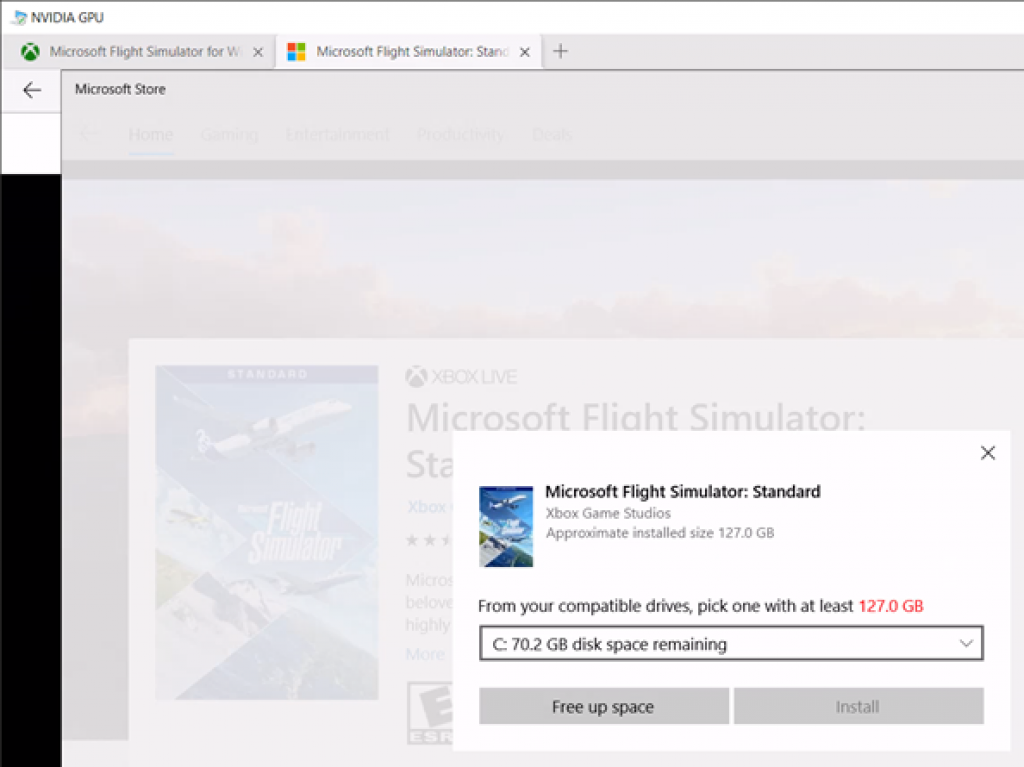 But, after that the install launched successfully.

After the installing, a "few" updates needed to be downloaded and installed, which took quite some resources and time!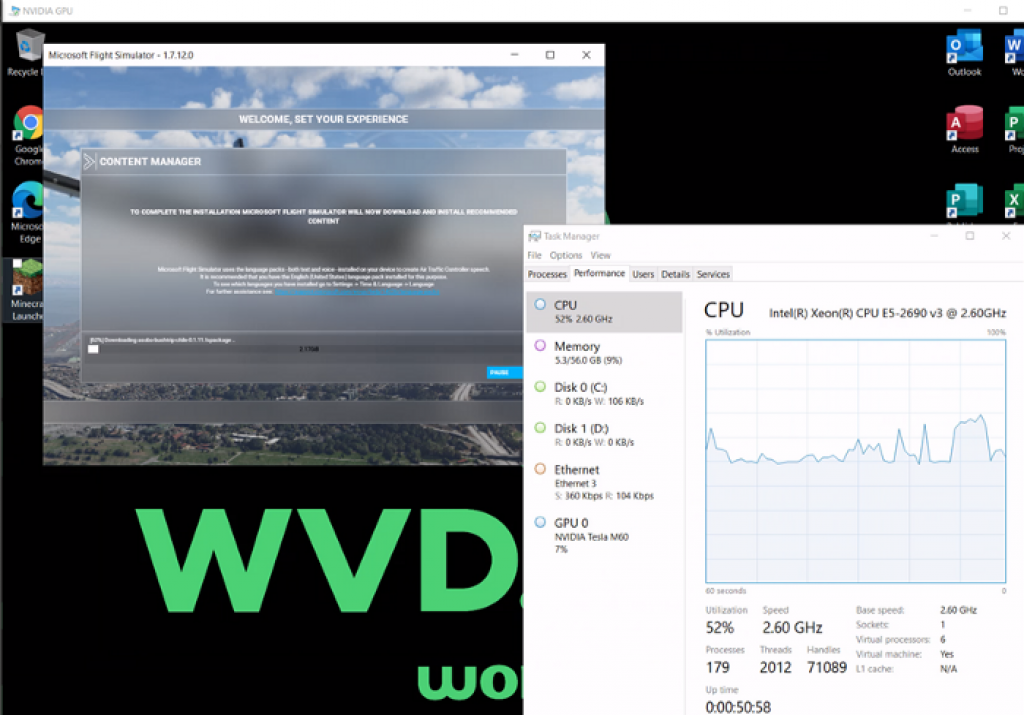 I selected Satellite experience (recommended for the best experience).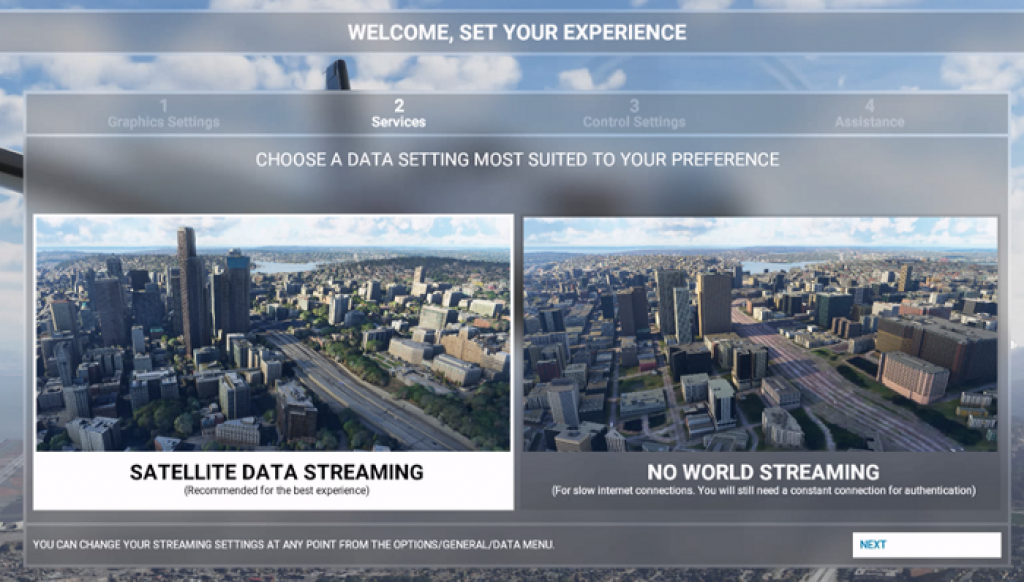 And then it was time for my first flight! Below is a screenshot of the full screen experience with the performance metrics from the WVD session. the Round Trip Latency to Azure West Europe was 12ms and I had 118Mbps available.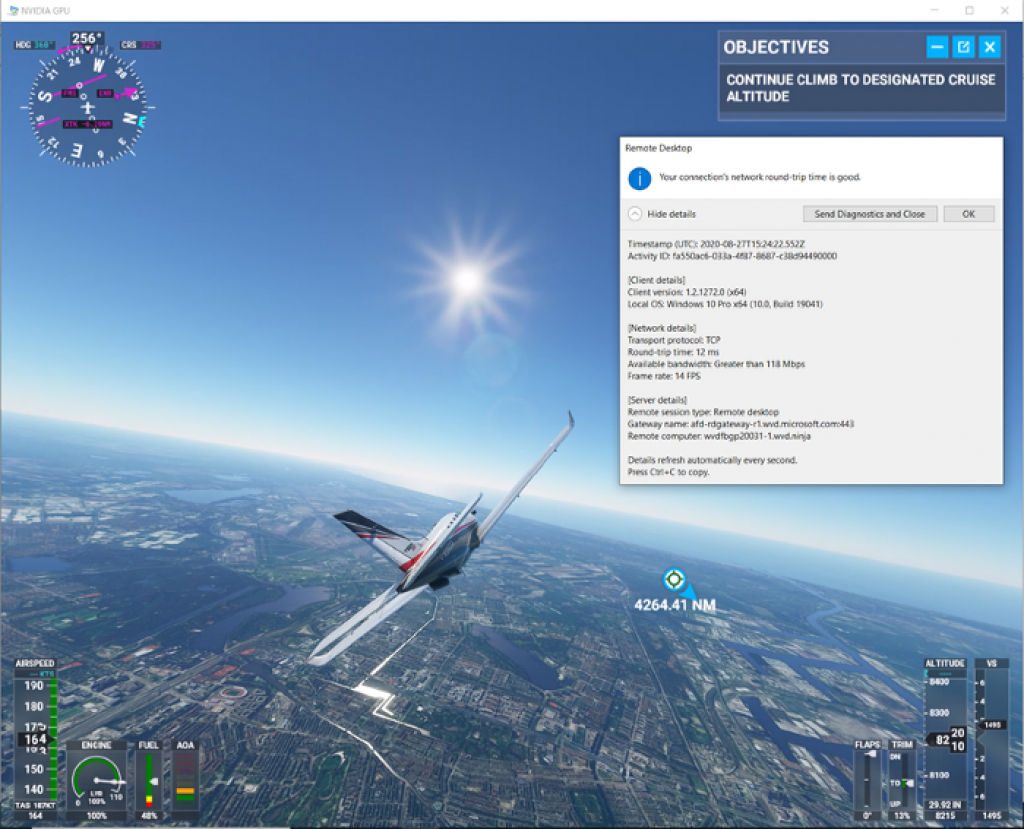 Below is a more detailed screenshot of the WVDsession details.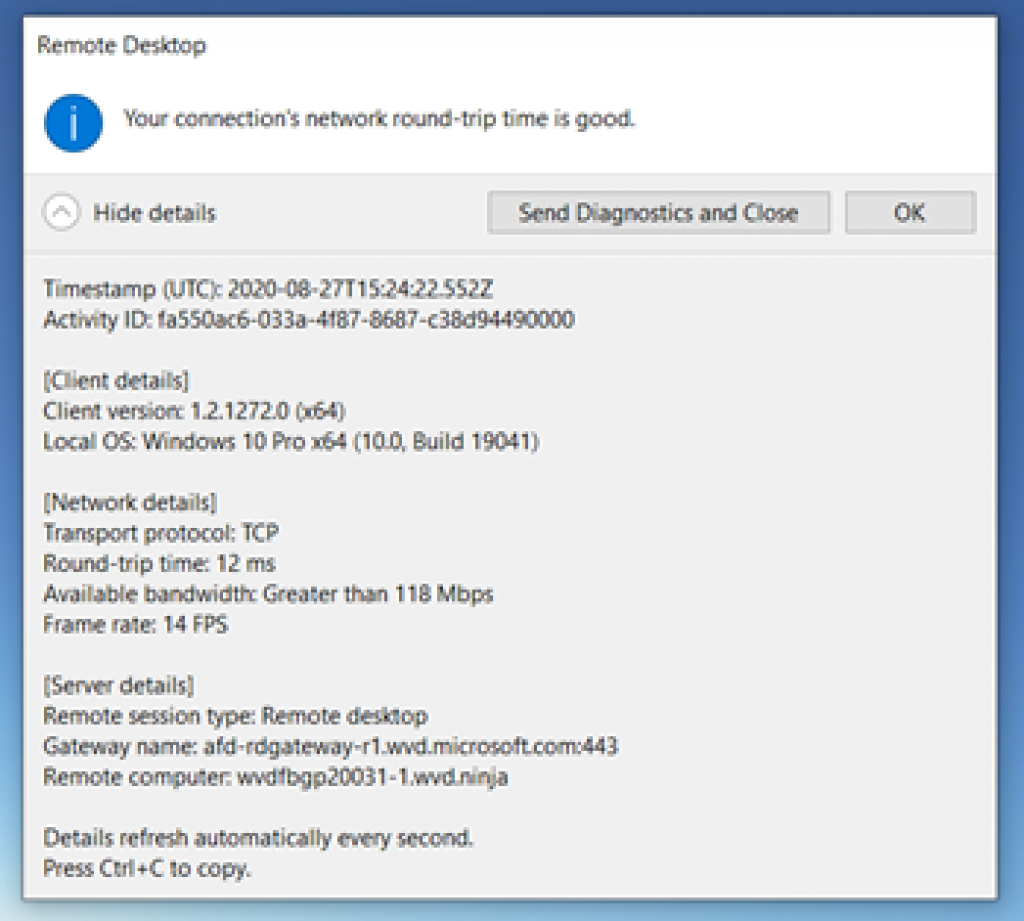 I have not yet been able to compare the experience with a local install, but the overall performance was really great! Below is a screenshot of running it full screen on my Ultra Wide curved 34'' monitor.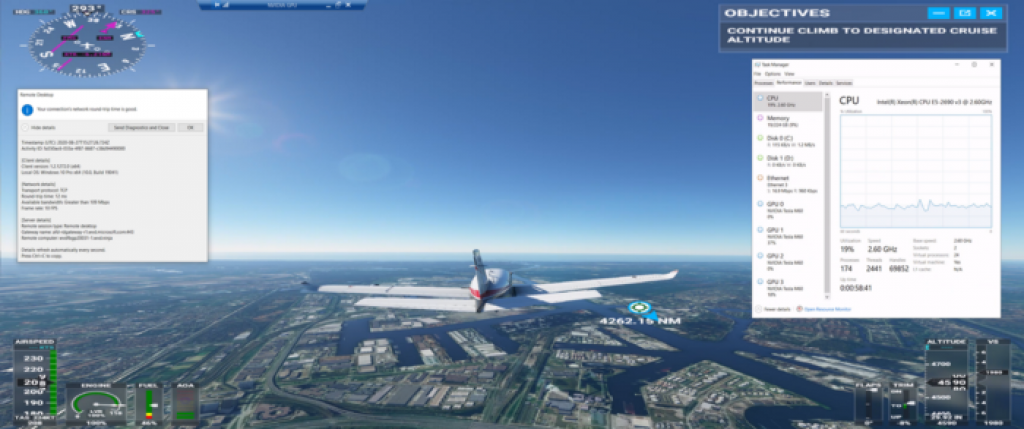 And guess what, here is the same session running on an iPhone, using the RD Client from the store, also running smoothly!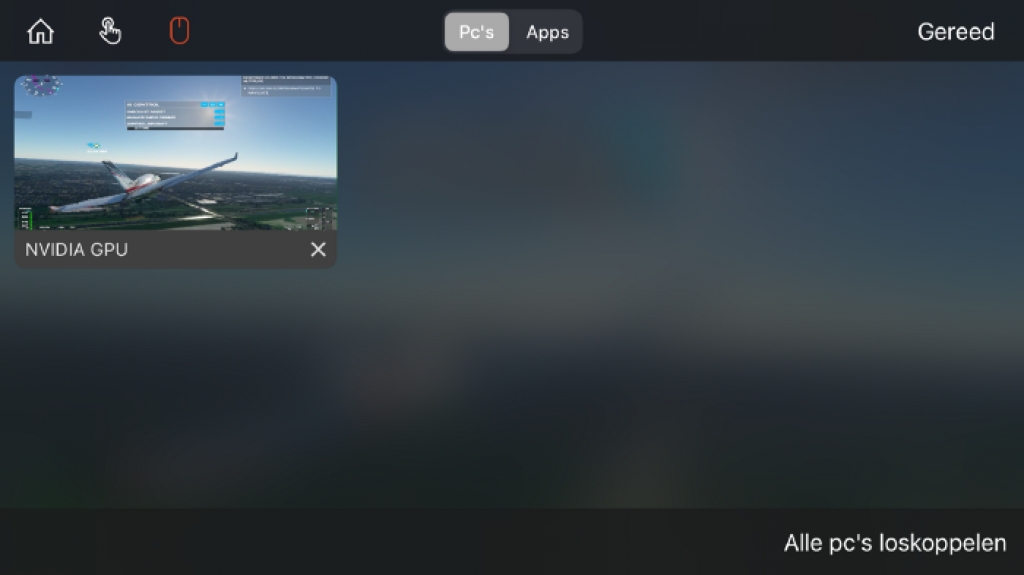 And finally, here is a link to the full video on YouTube that shows launching the client and the in game experience!
Happy watching!