Microsoft Threat Protection 'Jupyter notebook'
Microsoft Threat Protection
Microsoft Threat Protection unifies pre- and post-breach enterprise defenses and natively coordinates detection, prevention, investigation, and response across endpoints, identities, email, and applications to provide integrated protection against sophisticated attacks.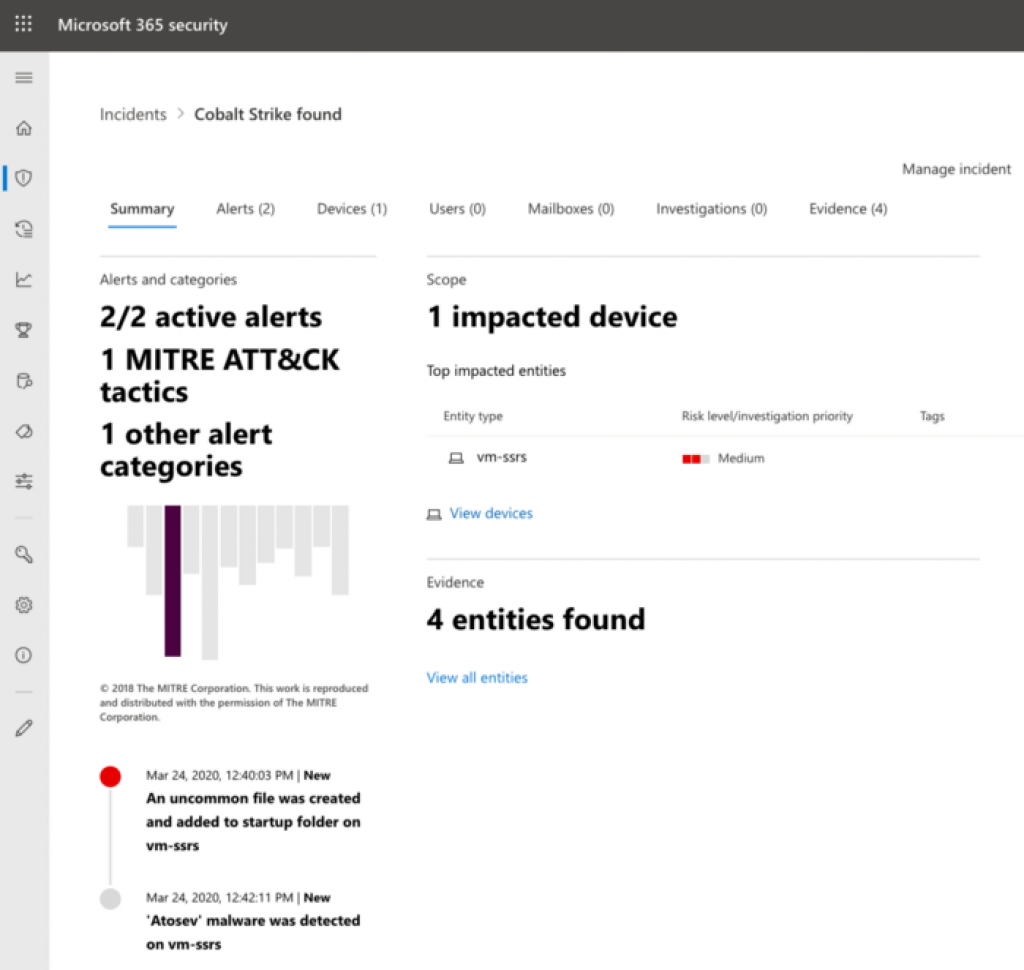 It combines the power of Microsoft Defender ATP, Azure AD Identity Protection, Microsoft Cloud App Security and Office 365 ATP. Do you have 2 or more of these products in your environment, then try out MTP by going to https://security.microsoft.com
Advanced Hunting
Microsoft Threat Protection features a built-in Advanced Hunting capability, much like the one in Microsoft Defender ATP.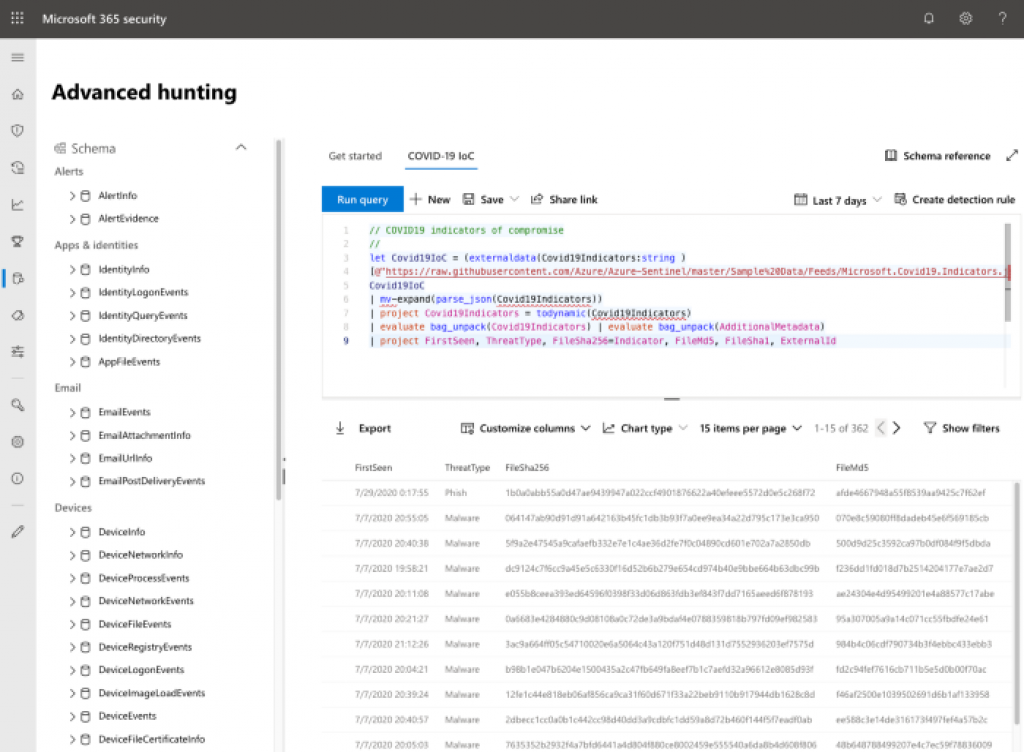 Jupyter
Although the built-in KQL-based Advanced Hunting possibilities already satisfy most incident investigations, a complex investigation could require that the hunting professionals starts using Jupyter.
Although more advanced, and certainly requires some more experiences (and preferably Python skills), it extends Microsoft Threat Protection in many ways. For instance, by combining note taking (markdown) with advanced code (python) and the ability to pull in 3rd party data sources.
Next level beveiliging
Managed Detection and Response
Cybersecurity als next level beveiliging tegen alle bedreigingen van buitenaf.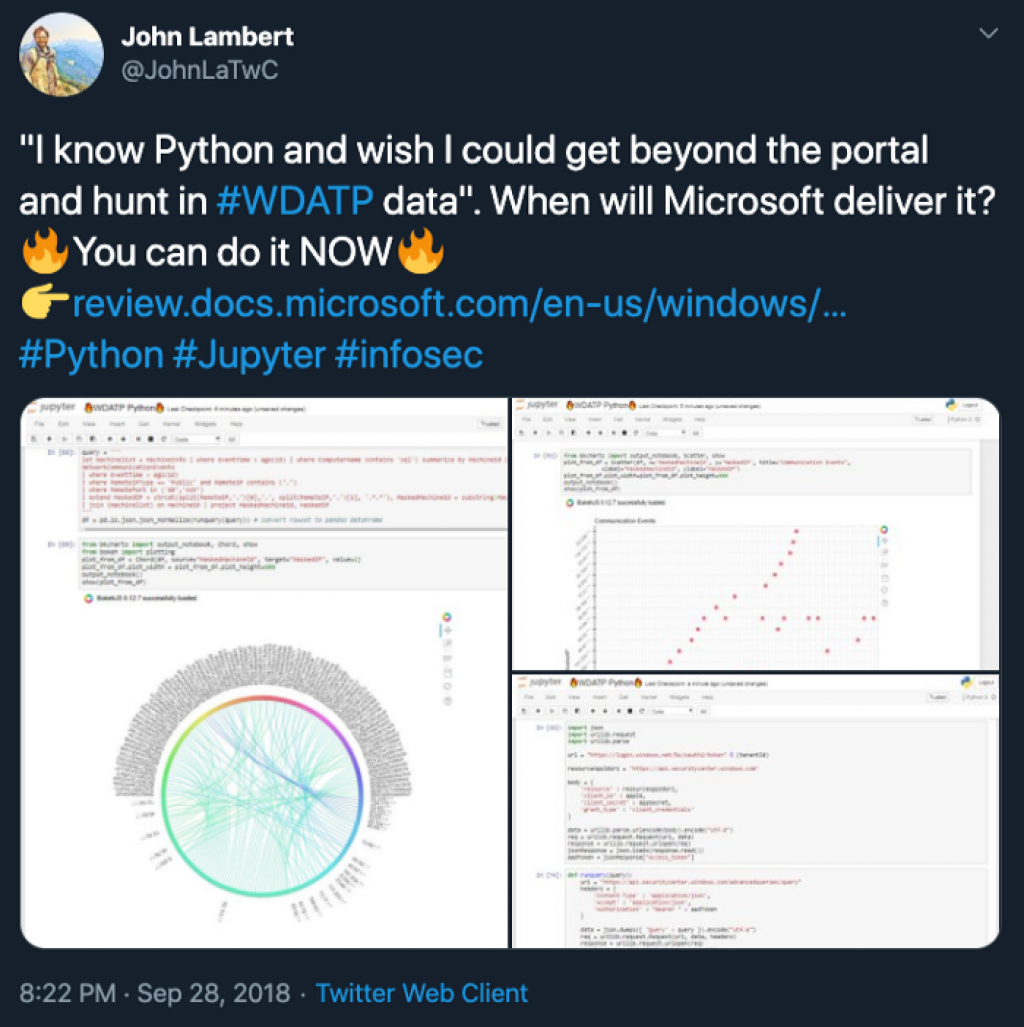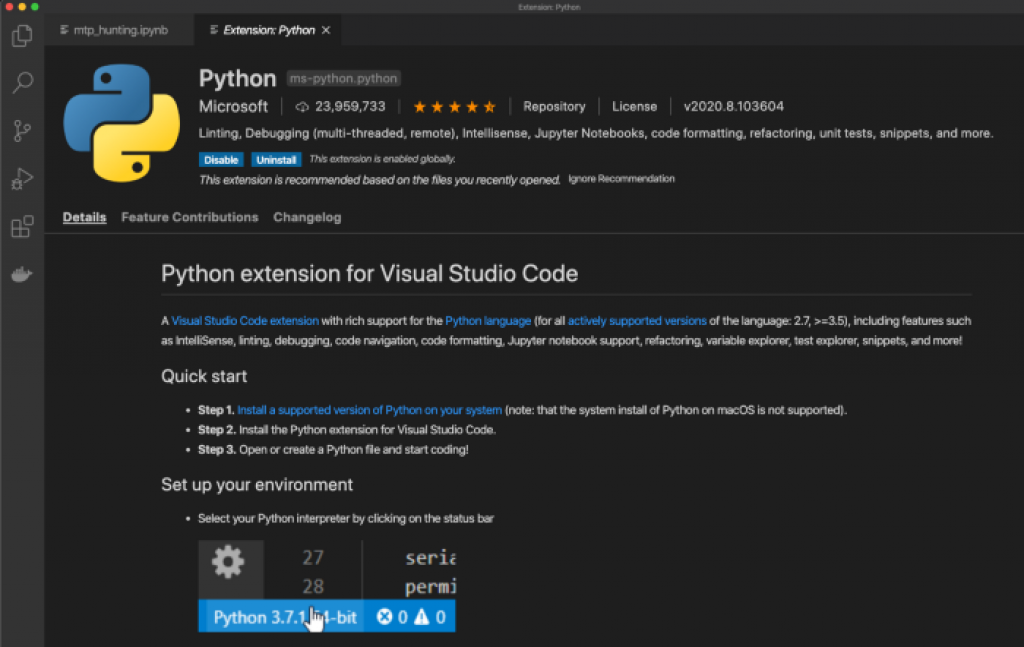 Prepare
Before we can use the Microsoft Threat Protection API from a Jupyter notebook, we first have to create an Application + Secret pair in Azure Active Directory. Use the Microsoft Threat Protection API, select Application Permissions and select the AdvancedHunting.Read.All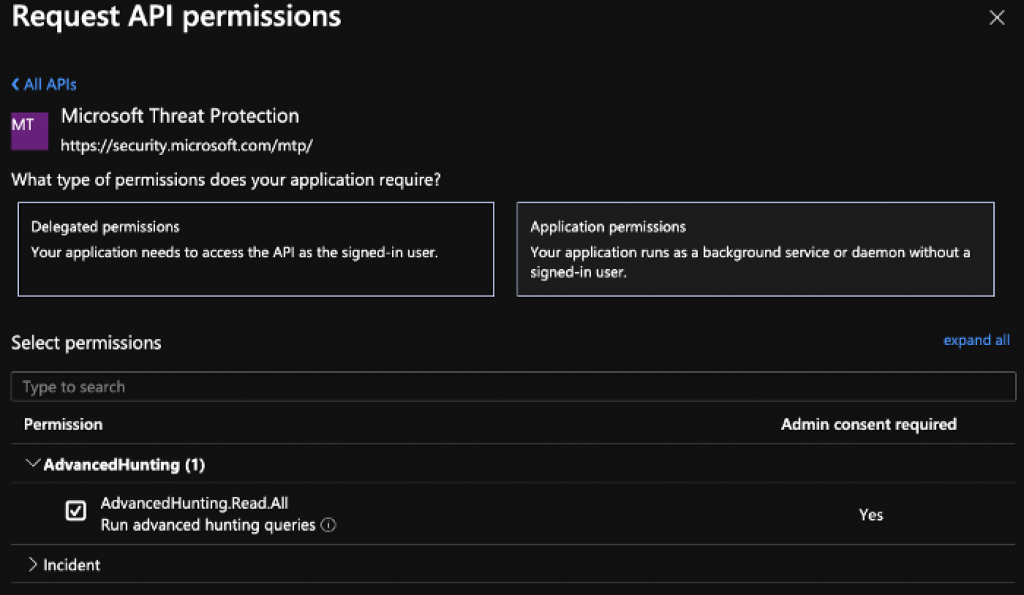 PRO TIP: Did you already create an Azure AD Application for hunting with Microsoft Defender ATP? Make sure you add the new / extra permissions for the MTP API!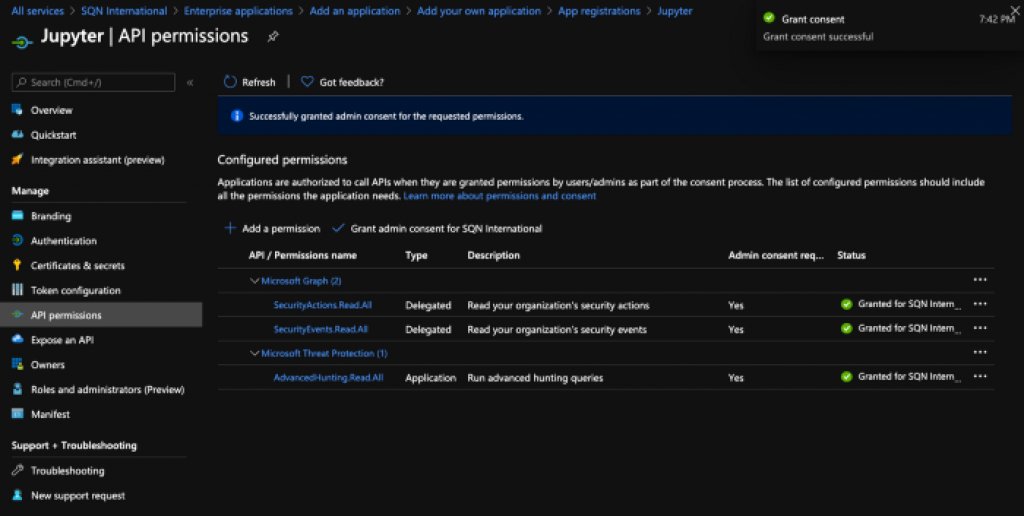 Advanced Hunting notebook
I've not seen a sample Advanced Hunting notebook for Microsoft Threat Protection from the community yet, so I figured I would create one and contribute back.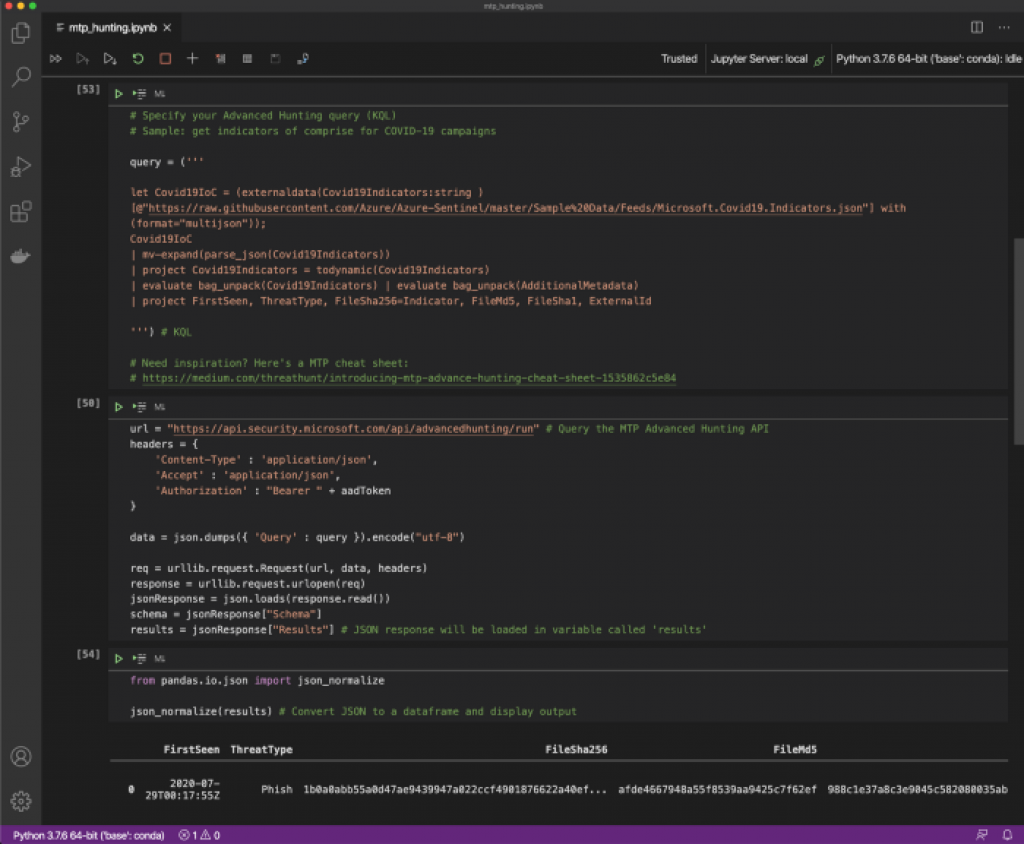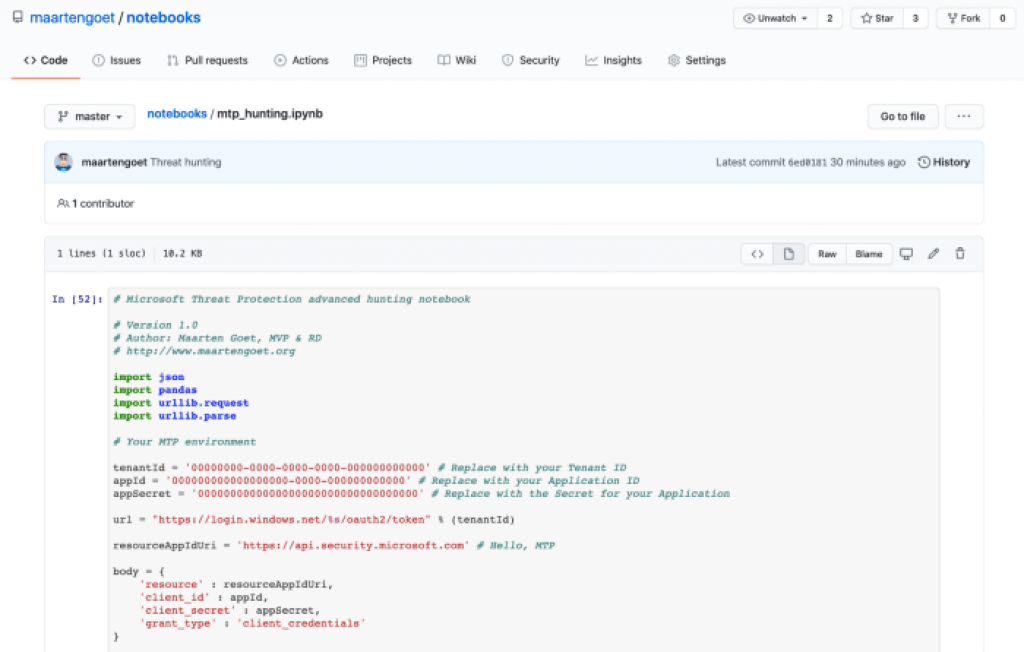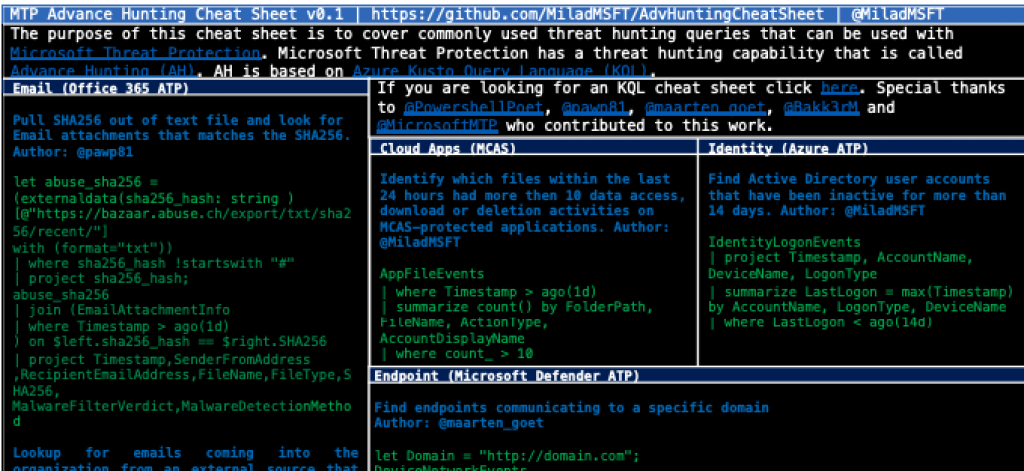 Een veilige werk-omgeving
Managed Detection and Response
Cybersecurity voor alle bedreigingen van buitenaf.